Cremello Thoroughbred Stallion
2000 16.3h


See foals by El Dorado HERE!!!
If you have a foal by him please e-mail us and I can include your kids on his page.






"GUARANTEED Colour PRODUCER"

View colour chart

El Dordao is back under saddle and doing very well. He is has a fabulous work ethic and tries very hard to please. He is currently in Dressage training. He is being ridden by Chandra Beirhuizen and coached by "one of Canada's best", Diane Creech! 2010 was his first year in the competion ring where he competed in level 1. He should be ready to start level 2 in 2011 and hopefully move up to some level 3 by the end of the season. An all around fabulous stallion that we are proud to have here with us. El Dorado

is a Cremello Thoroughbred stallion. He is a definite eye catcher because of his sky blue eyes and pearl white coat which Cremellos are known for. With this comes the Guarantee of unique colours in his offspring. He will produce 100% Palominos when bred to chestnut mares. He will produce Palominos, Buckskins, and Smoky blacks when bred to other coloured mares. Greys mares being the exception as the foal can turn from its birth colour to grey in the first year.

Pictures from the 2010 showing season are below...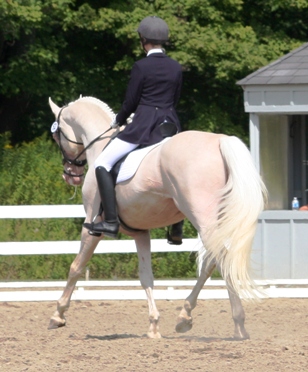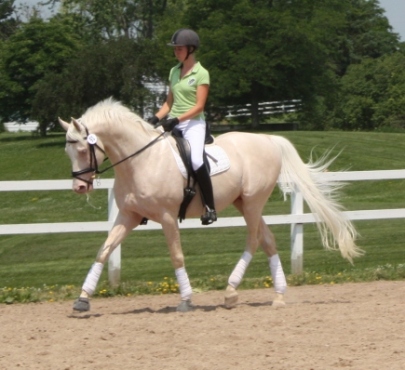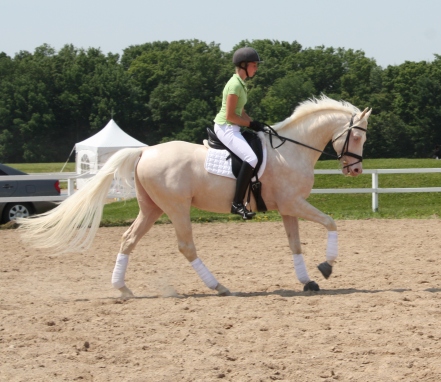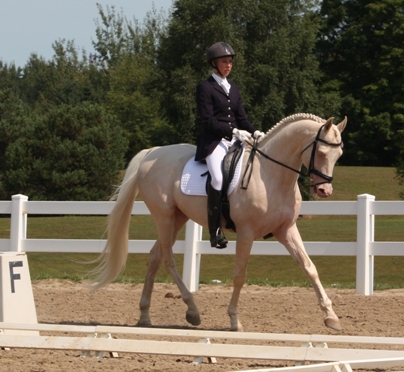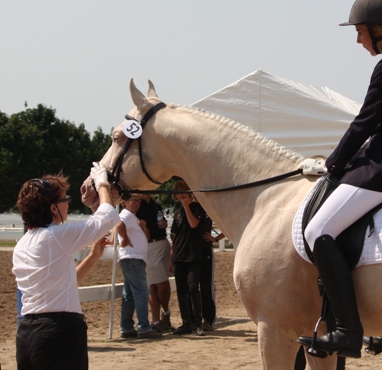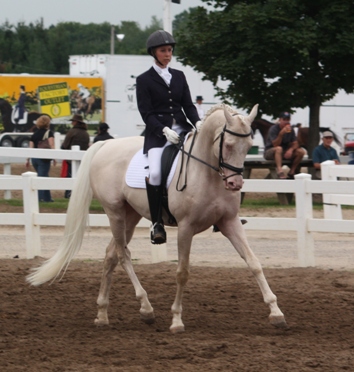 And below in a sea of traditional coloured horses, El Dorado is hidden in the background!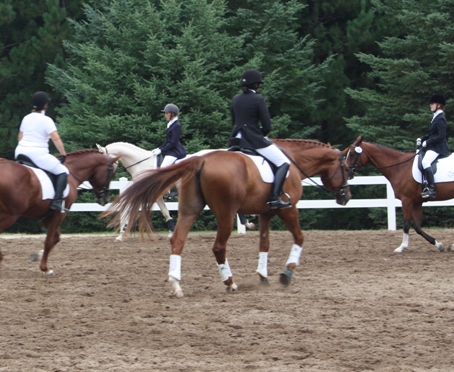 And below he is working with his owner, April Wayenberg, over a 2'6" oxer.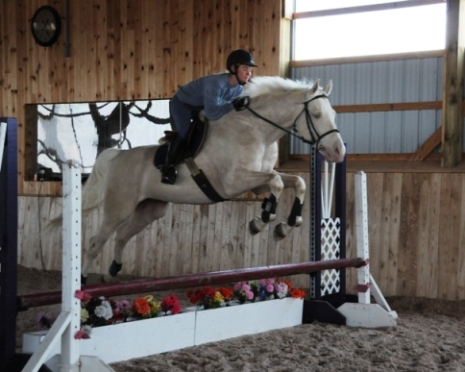 We are taking booking fees and he will be available for live cover as well as shipped semen.

RFF El Dorado

Thoroughbred
Cremello 16.3 hh




Glitter Please




Jack Sprat


Prince John

Princequillo

Not Afraid

Sweet Folly

Tom Fool
Folie Douce

Lucky Two Bits

Valiance

Blenheim
Supreme Way

Lucky Pamela

Drawby

Lucky Clover

Talk Of Gold



Milke
Deer Lodge

Deerlands
Blue Teton

Tootsie T

Onomea
Hekuni
Lady Chatwood

Firm Man

Terra Firma
Picnic Miss
Chatwood
Bethel
Showfly Pie
&nbsp

ancestors page coming soon