(Premium Black and White Pinto Oldenburg)
Birthdate: April 1st 2000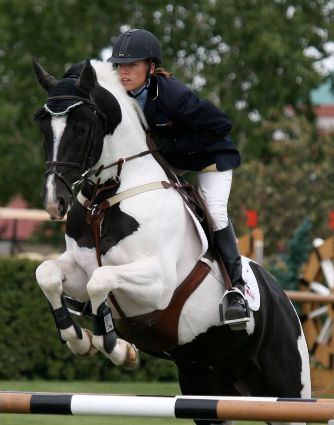 Arts Aero showing at Spruce Meadows and being ridden by Kim Farlinger. Going double clear and placing 4th!!!!
Arts Aero's
willingness and trainability is what makes him stand out and his black and white Pinto colour is just an added bonus.
More recent photos of Arts Aero in competition and at liberty
Arts Aero received Premium status as a foal with Oldenburg NA. He is currently registered with Oldenburg and The American Pinto Horse Association. This lovely young stallion is a true athlete and is a joy to handle/ride whether it be by an amateur or a professional. He has been successful in show jumping, eventing and now dressage. In 2007 Arts Aero was ridden by Kim Farlinger and did quite well with her. The highlight was competing at Spruce Meadows, placing 4th and going double clear!!! He finished up the year doing 4'3" before coming home and competing in Eventing with is Amateur owner.
Arts Aero and amateur owner, April Wayenberg, brought home a 2nd place from Checkmate Horse Trails competing at the entry level on September 8/2007
Arts Aero and amateur owner, April Wayenberg, compete at their first national dressage show together May 30 - June 1/2008. It was held at Palgrave and the pair brought home a 63.4% doing level one test three and 65.8% doing level one test four which gave them a 3rd place.
An extremely versatile stallion that produces foals capable of achieving high levels in many disciplines. We are take booking fees for the 2008 season & transported semen will be available.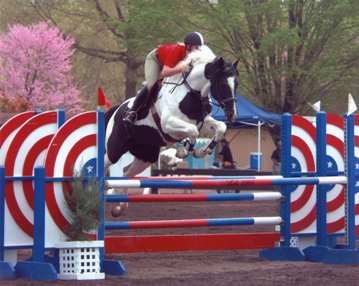 Arts Aero is by Art Deco (foundation sire of Pinto Sporthorses in the North America.) He is out of Darea, a 17.1 Oldenburg approved Thoroughbred mare. She is by the Irish Thoroughbred stallion, "Daring" who is by "Bold Lad" - #1 turf stallion in England. Darea is out of a Salutely mare.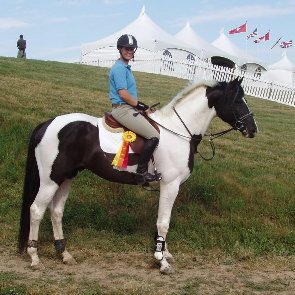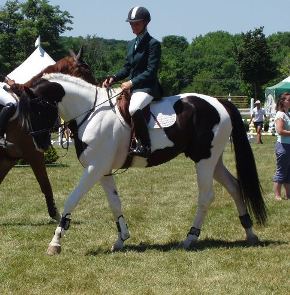 Art's Aeros sire
,
Art Deco
, is one of those rare individuals who can combine an extremely heavy breeding schedule with showing and training. He can do this because of his outstanding temperament which he has passed on to his son Arts Aero. Art Deco has earned three prestigious star awards and is an Elite stallion. He has competed successfully in Grand Prix Dressage, Hunters, Eventing and Jumpers. He is one of the top producers of premium offspring for ISR/Oldenburg with Arts Aero being no exception. Art Deco also has produced numerous stallion sons and premium mares.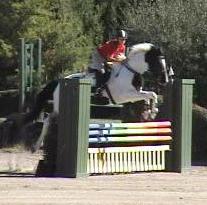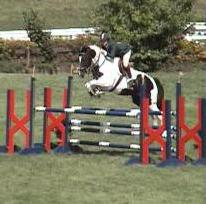 Art's Aeros grand-sire Samber received a rare 10 for temperament and trainability in Holland. Samber competed very successfully through Grand Prix Dressage and at the Z levels jumpers. Samber has been in the top 15 for producing dressage horses in Holland (out of over 400 stallions) and in the top 100 for producing jumpers. Zorba, Arts Aeros grand-dam is a ster, preferent, prestantie mare which are some of the highest ratings a Dutch mare can have.